Comstock Park Branch News
Book Discussion for Adults
Join us whenever you like, at 7pm on the fourth Thursday of each month!
February 28, 2013
A Discovery of Witches
by Deborah Harkness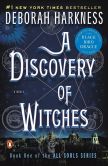 A richly inventive novel about a centuries-old vampire, a spellbound witch, and the mysterious manuscript that draws them together.
. March 28, 2013
The Submission
by Amy Waldman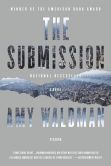 The selection of a Muslim architect for a 9/11 memorial site stirs a media circus in this poised and commanding debut novel.
April 25, 2013
Very Bad Men
by Harry Dolan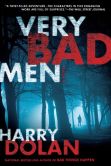 A new book in the nationally bestselling series that has wowed critics and readers alike. David Loogan returns! Loogan is living in Ann Arbor with Detective Elizabeth Waishkey and her daughter, Sarah. He's settled into a quiet routine as editor of the mystery magazine Gray Streets-until one day he finds a manuscript outside his door. It begins: "I killed Henry Kormoran."
May 23, 2013
Annie's Ghosts: a Journey into a Family Secret
by John Luxenberg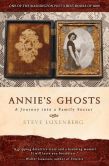 From mental institutions to the Holocaust, from mothers and fathers to children and childhood, with its mysteries, sadness, and joy—this book is one emotional ride."


June 27, 2013
The Absolutely True Diary of a Part-Time Indian
by Sherman Alexie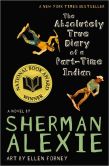 At once humorous and stirring, Alexie's novel follows Junior, a resident of the Spokane reservation who transfers out of the reservation's school—and into a nearby rich, all-white farm school—in order to nurture his desire to become a cartoonist.
July 25, 2013
Mrs. Queen Takes the Train
by William M. Kuhn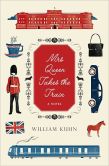 "You'll come away thinking Her Majesty, at least this fictional ne, charming, caring, thoughtful and brave. . . . A delightful escape. We can only hope there are more train rides in Her Majesty's future."
August 22, 2013
Started Early, Took my Dog
by Kate Atkinson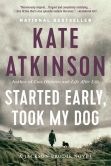 Tracy Waterhouse leads a quiet, ordered life as a retired police detective-a life that takes a surprising turn when she encounters Kelly Cross, a habitual offender, dragging a young child through town. Both appear miserable and better off without each other-or so decides Tracy, in a snap decision that surprises herself as much as Kelly. Suddenly burdened with a small child, Tracy soon learns her parental inexperience is actually the least of her problems, as much larger ones loom for her and her young charge.
Back to branch page